1" Purple Reign Flat Collar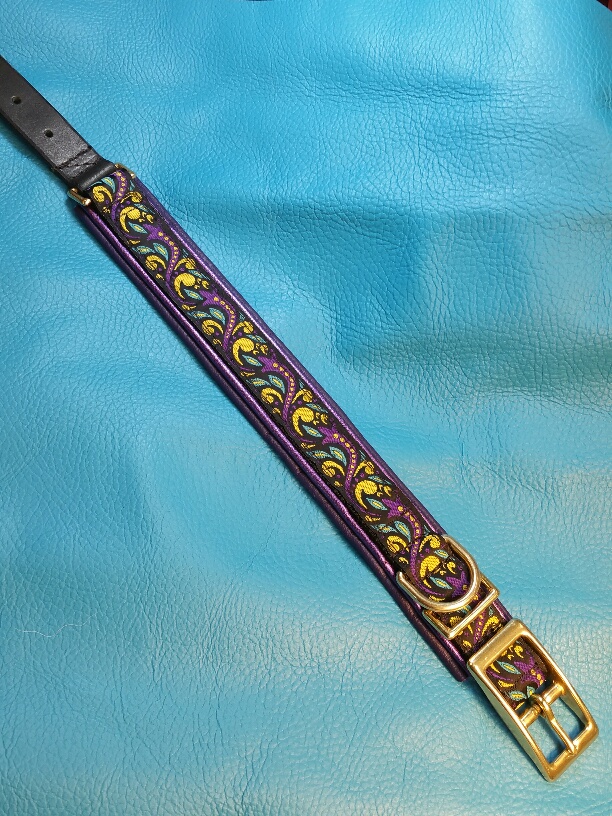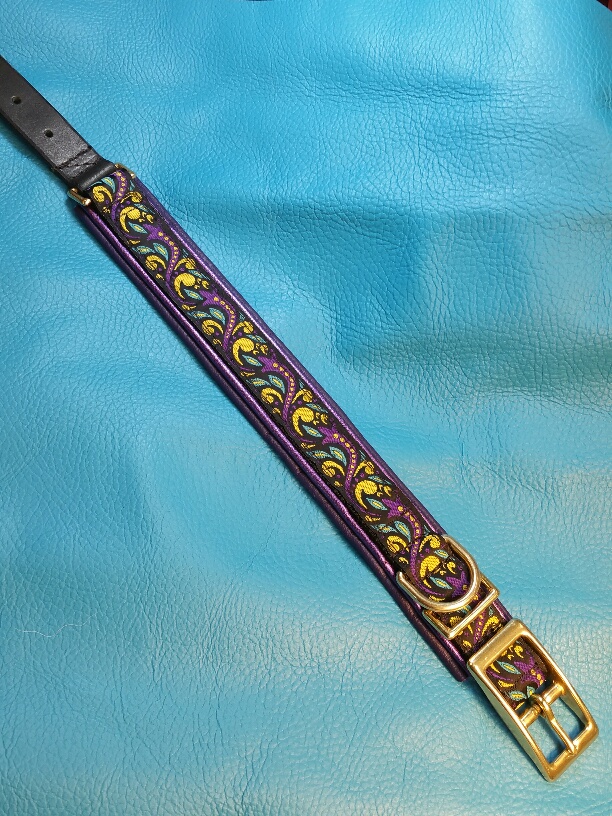 1" Purple Reign Flat Collar
A Limited Edition double leather lined Keeper Flat Collar made with 1 inch webbing.
This collar features a special purple leather that is ONLY available on this collar. This leather was originally ordered by The Purple One for his home but was never able to be used. We are pleased to present it in this special collar.
This special purple leather is pared up with another layer of metallic purple leather and topped with the Purple Reign ribbon which is also available ONLY on this collar.
This Keeper Flat collar comes with brass hardware and is available ONLY with a leather strap and buckle. This collar is available in sizes from 12" to 26"
With the leather the finished collar is just over 1 1/2 inches wide depending on variances in individual leather hides.
When ordering, just select: